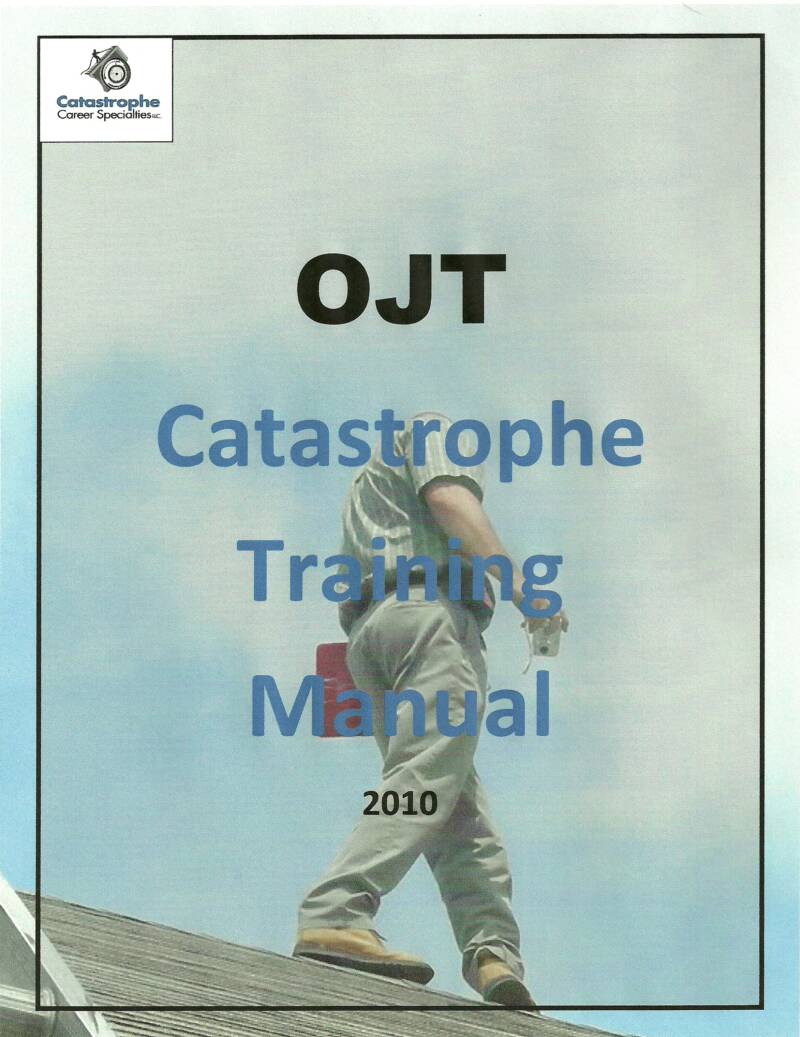 We Are An:

ACRABAT

Level III

Practitioner

Certified

Program!

  We Provide:

Roof Inspection Specific Rope Access Training - So much more than simple Rope & Harness Instruction. Find out why our Roofing System Specific Rope Access training classes have become the most sought after risk management training by some of the largest Insurance, Home Inspection and Forensic Engineering companies in the nation. Registration is simple and all classes meet or exceed ACRABAT Training Operations Standards. We currently provide the only training program for full Level I Practitioner Certification accepted by all Insurance Carriers and Independent Adjusting Firms.

                                                                    Visit our Blog Site @

"OJT (Catastrophe) Training Manual" - Currently the best selling storm claims training book on the open market. A 250+ page text is by far the most complete and cost efficient self study information available to learn, practice and understand the demands of the storm claims industry.

Free Information / Direction - for those who are interested in learning how to begin a career within the Catastrophe Claims Industry.

Please feel free to call us to discuss your career plans for the Storm Claims industry and how we can help.

Securing Six Figure Careers

in the Storm Claims Industry!