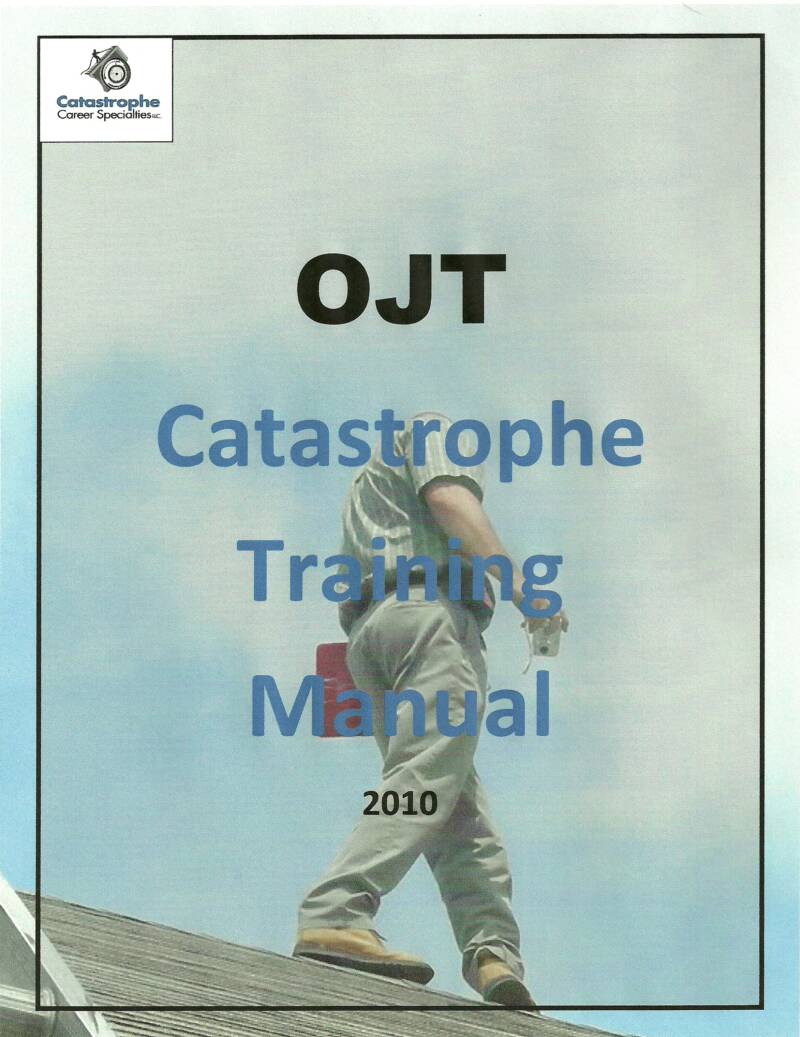 We Are An:

ACRABAT

Level III

Practitioner

Certified

Program!

GET ROPE ACCESS CERTIFIED -   ACRABAT Rope Access Certification provides instant recognition and credibility to the Property Adjusters, Forensic Engineers and Home Inspectors who carry it. Companies who hire pitched roof rope access services look for the ACRABAT certification and know that you offer the industry's best in technical achievement.

                                                 Visit our Blog Site @

"OJT (Catastrophe) Training Manual" - Currently the best selling storm claims training book on the open market. A 250+ page text is by far the most complete and cost efficient self study information available to learn, practice and understand the demands of the storm claims industry.

Free Information / Direction - for those who are interested in learning how to begin a career within the Catastrophe Claims Industry.

Please feel free to call us to discuss your career plans for the Storm Claims industry and how we can help.

Securing Six Figure Careers

in the Storm Claims Industry!